by Matt Barber, writing at WND.com, 06/22/2012
Click here to read original post.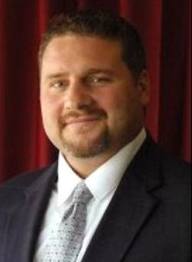 I write this not to professional homosexuals. That is to say, not to members of the well-funded, politically powerful homosexual activist lobby. They will mock and reject my words outright. They will twist and misrepresent what I say to further their own socio-political agenda. That's fine. It's to be expected. It merits little more than a yawn and an eye roll.
Instead, I write this to my fellow travelers in life – average, ordinary people, male and female, young and old – who happen to call themselves "gay." I write this out of obedience to God.
It is my hope and prayer that you will consider what I have to say and take it at face value. My intentions are pure and my motives upright. If I can plant the seed of truth in just one person, and that seed begins to sprout, then I consider this letter a success.
I pray that you are that person.
What I write may offend you. It may even infuriate you. But I hope it makes you think. Know this: Your friends have lied to you. Christians do not hate you. We love you intensely. We love you because of who you are, not because of what you do or because of who you think you are.
Nathan Cherry is the chief editor and blogger for the Engage Family Minute blog, the official blog of the FPCWV. He serves also as the Regional Development Coordinator as a liaison to the pastor's of West Virginia. He is a pro-life, pro-traditional marriage, pro-religious freedom conservative. He is also a husband, father, pastor, author, musician, and follower of Jesus Christ.