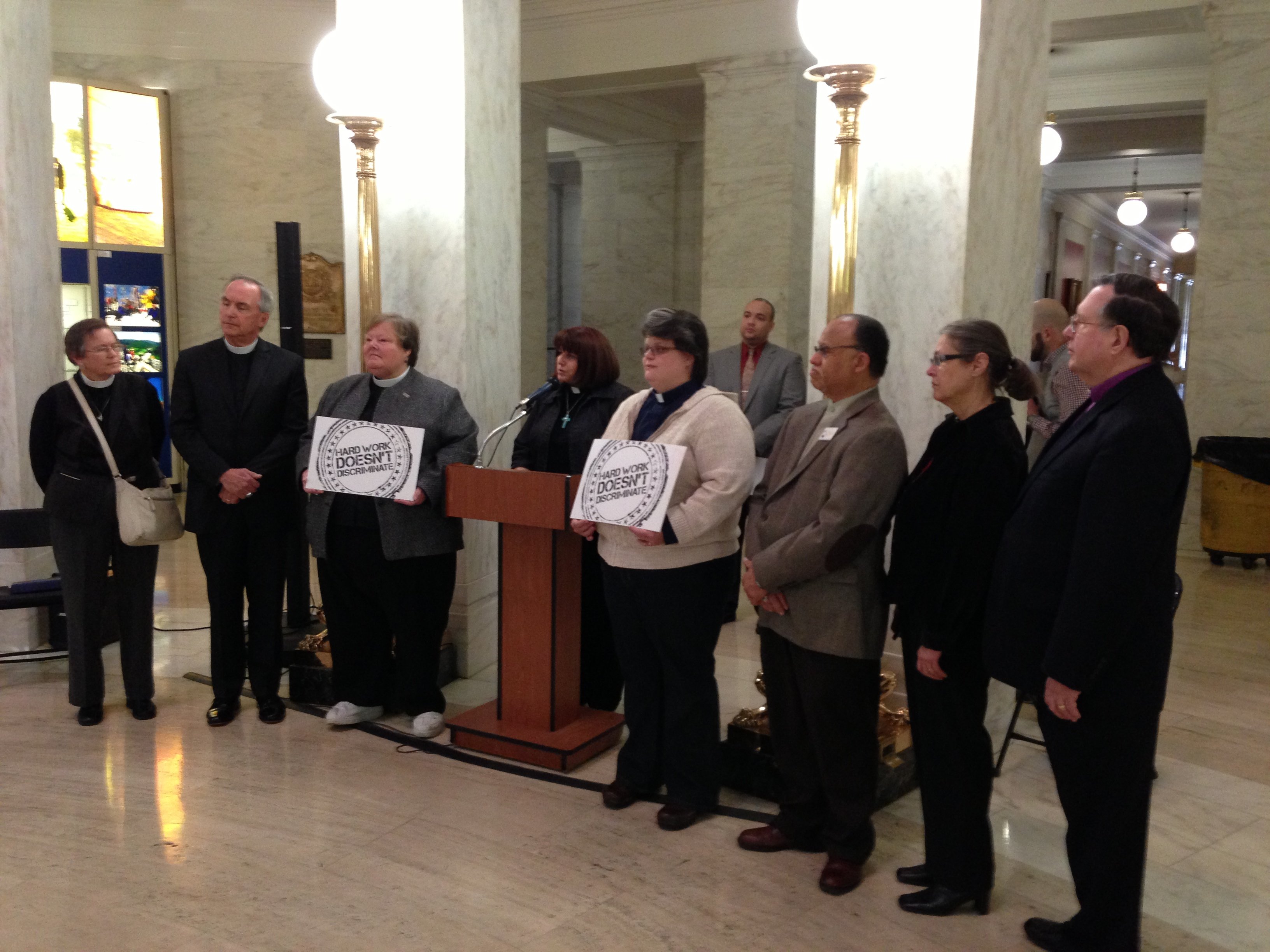 To read a recent West Virginia State Journal article on the pending EHNDA bill in the legislature, you would think the capitol was overrun by supporters of the bill. But according to an eye-witness I spoke with, there was more people being presented to on the stage than in the audience. This is just another instance of a mainstream news outlet using semantics to create a favorable perception.
On top of it all, proponents of the bill have been publicly parading "church leaders" and other "religious leaders" into the public eye to help drum up support for their bill. I guess they assume that if they can put the leaders of dead and dying denominations out front, that others will follow. Or, as one astute observer noted, they are seeking to "create a favorable perception as a defense against opposition."
The State Journal claimed that "clergy pack Capitol to support non-discrimination bill." The article goes on to say:
"The local clergy in attendance, including the Rev. Shauna Hyde, the Rev. Joseph Allen Hill and the Rev. Kay Alright, presented a letter of support on behalf of 72 religious leaders to the members of the West Virginia Legislature. Those leaders came from several denominations, including Baptist, Presbyterian, Jewish, Episcopal, Evangelical Lutheran, Quaker and Catholic."
Nathan Cherry is the chief editor and blogger for the Engage Family Minute blog, the official blog of the FPCWV. He serves also as the Regional Development Coordinator as a liaison to the pastor's of West Virginia. He is a pro-life, pro-traditional marriage, pro-religious freedom conservative. He is also a husband, father, pastor, author, musician, and follower of Jesus Christ.